The world is still talking about the shocking tell-all interview; with The Duke and Duchess of Sussex and Oprah.
The 2 hour CBS special aired in the US Sunday, March 7.
Check out this article for more details.
Many have reached out and offered assistance to the royals, but the one that surprised us the most was a film-maker, comedian, actor, producer, and screenwriter Tyler Perry.
Perry offered one of his Hollywood mansions and his security to the couple after moving from Canada to Los Angelos in 2020. The British press leaked their exact location while they were in the process of stepping back as senior royals, and Prince Harry told Oprah, "Suddenly it dawned on me, 'Hang on, the borders could be closed. … The world knows where we are. It's not safe, it's not secure, we probably need to get out of here," They both explained how understanding and helpful Perry was when they "didn't have a plan."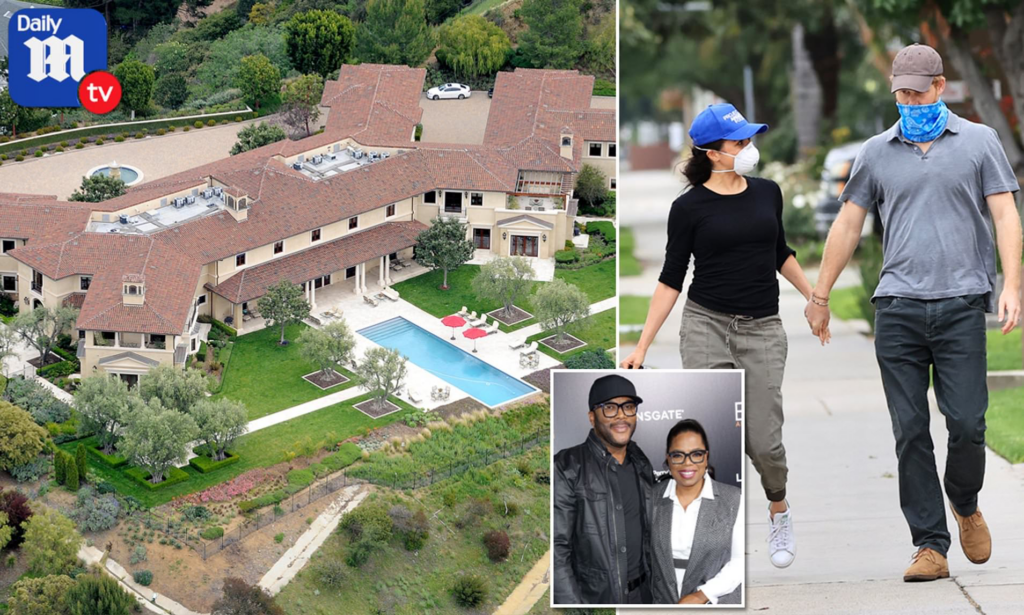 "We needed a house, and he [Tyler Perry] offered his security as well, so it gave us breathing room to try to figure out what we were going to do."
For three months in 2020, Meghan, Harry, and their infant , Archie, stayed at one of Perry's houses in Southern California with a full security . The couple now lives in a home in Montecito.
Photo Credit: Fox Business