October is Breast Cancer Awareness Month, a time to focus on breast health awareness, the importance of annual mammograms and what you need to know about breast cancer. The disease is 98 percent survivable when caught early and The Rose, a Breast Imaging Center of Excellence, is helping women prioritize themselves and their health this month through the "Self-Care Isn't Selfish, It's Essential" campaign.
According to the Texas State Department of Health's Female Breast Cancer in Texas report released in April 2022, one in four women in Texas has not had a mammogram within the past two years.
The Rose CEO and co-founder, Dorothy Gibbons explained, "Too often, women put themselves last, and we can't afford to do that to our bodies, our health, or to the people we love. We think of self-care as everything from manicures and pedicures to eating healthy, daily exercise and sleeping right. Still, making the time for ourselves plus having health screenings like mammograms and doing breast self-checks are even more important."
To stress that importance, The Rose will air a new episode of "Let's Talk About Your Breasts" podcast every single day of October. Episodes will feature different guests covering everything from fun and novel ways to celebrate October and promote breast cancer awareness to guests sharing their own breast cancer story and what makes every person's experience different. Listeners will also hear important medical information that could save a woman's life.
Most of all, episodes will stress how and why "Self-Care Isn't Selfish, It's Essential."
With programs specifically designed for the uninsured, those without a primary care doctor, and women in communities that lack mammography services, The Rose aims to fulfill its mission to save lives through quality breast health services, patient advocacy, and access to care for all.
Other ways to celebrate Breast Cancer Awareness Month:
Schedule Your Screening with a Friend
Make your annual screening a fun day with a friend. Appointments are available at The Rose Galleria and The Rose Southeast. Making an appointment is quick and easy, schedule online today.
Talk To Your Employer About Scheduling a Mobile Mammography Day
One of The Rose's five mobile mammography coaches can come to you and your co-workers. For information about the Mobile Mammography Program and to request details to schedule a coach, visit our website.
Support An Uninsured Friend
Share important information with others about programs that help uninsured women visit The Rose, such as our Mammogram to Medical Home (MMH) program, which helps connect patients with primary care and have a mammogram. The EmpowerHer sponsorship program is open to uninsured women and men. For eligibility information, call 281-484-4708.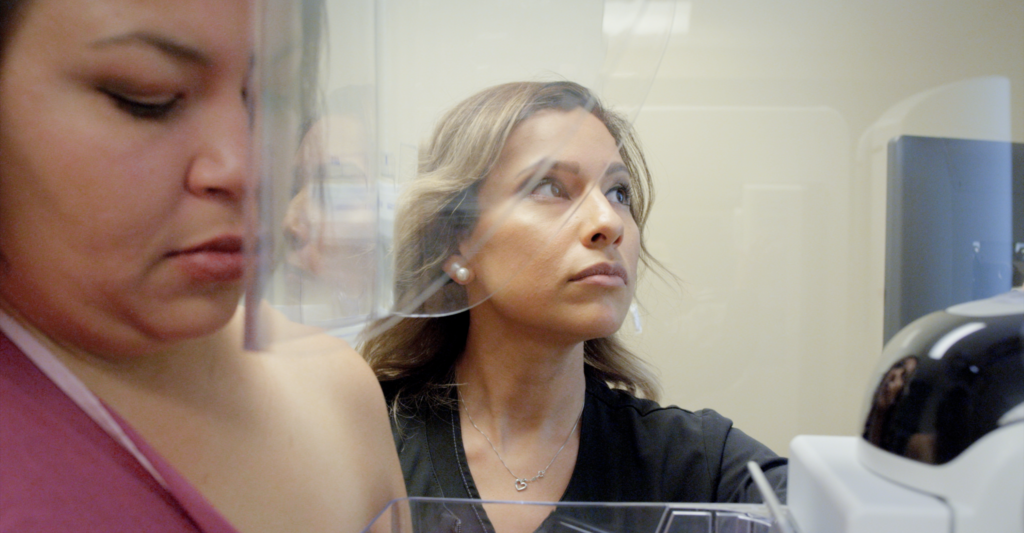 Hear Stories You'll Want to Share
Our patients share their stories about diagnosis, treatment, and their challenges to make self-care a priority. How does an uninsured person find care? What do you say to make your healthcare provider hear you when you have a problem? What do you do if you are at risk? Hear our patients' stories here.
Hold a FUNdraiser for The Rose or Attend an Event
Have you ever wanted to honor a loved one who has been through breast cancer or have a Girl's Night Out while helping someone who doesn't have access to care? We have event suggestions, tips, and info on how you can get involved. Click here for details.
Donate Onlinehere.

With your help, The Rose can reach and serve thousands of lives, people in your own community and many you may never know. Every gift means one more person is a step closer to care and surviving. Donations can be made
Photos courtesy of Lis Harper