Singer Audrey DuBois Harris delivers sparkling melodies that glitter and shine as bright as the lights on a Christmas tree. Her new song "Christmas Without You" celebrates the value of the love we receive from those close to us that we often take for granted, especially during busy times. A powerful reminder of the true meaning of Christmas. Here she speaks with BSM about her music, the legendary musical artist she admires, and her sources of inspiration in this delightful holiday interview.
One of your biggest inspirations is the iconic (legendary) Aretha Franklin. How would you say she helped shape your career, and what are some other sources of inspiration for you?
Oh, wow. Aretha Franklin. Yes. The world knew her as this iconic singer with her music that spanned decades. I was a fan before even knowing her. I loved her music, and actually, I also loved some of her jazz or earlier jazz recordings that a lot of people don't know about, and I used to play them for friends and say, guess the singer, and they would say I don't know who it is, and I would reply, You really do. 
Yes, I used to listen to her jazz recordings before we met. Then when we met, to hear how much she loved my singing and what I did, it was like a full-circle moment because I would always tell her how much she and her singing meant to me, and she would always say it's a mutual admiration. Watching Aretha (The Queen of Soul) and being in her presence helped shape what I do and how I approach my music and career. 
She would always talk about not ever-changing what you're doing and how you do it because she said that sets you apart and keeps you in another lane. I hold her words to be true.  
Do you have any other sources of inspiration, not just icons, but in general?
My daughter, I would say she is a great source of inspiration for me. She's just such a beautiful, beautiful child. She inspires me all the time. I have to give a story of when I was pregnant with her when I decided to branch outside of opera and do what I have always wanted to do, knowing that I would be her mother and she would be watching and learning from my life. I had to step out on faith in what I believe to be my calling and record other types of music, not just opera, but also look at different types of music with my singing voice. So, yes, my daughter is a great source of inspiration.
You have done several performances. Is there one, in particular, most memorable, and why?
That's pretty hard. I don't know if I have a most memorable performance. I appreciate a few that set me on a higher level or more visible to the public. I'm grateful for those performances, but I enjoy performing in general. I love singing for people, and there's nothing like afterward, with people standing in line to have a few minutes with me to tell me how much my singing touched them, and that has meant a lot to me.
Is there a venue you dream of performing?
Hmm, yes, yes, yes, I would say I'm thinking about it now. Radio City Hall would be one of the top ones. When I do a live event, I want to sing there. I also want to do a concert. It's a historic Opera House. Then there's the Metropolitan Opera. I already have the concert in mind with the fabulous chorus. I performed at Carnegie Hall before, but I would love to do my concert there as well.
Share with us the meaning of "Christmas Without You" and what inspired you to write a Christmas song?
This song was written by my manager, Eric Palmquist. He's a fantastic writer, and I love Christmas. I just don't know what it is about the season. You know how the song says; It's the Most Wonderful Time of the Year. I feel even more hopeful and giving during that time. Of course, I believe that Christmas is about the birth of Christ, and so there is for me that significance of it as well. I think perhaps that's why it holds so much meaning to me. 
The song Christmas Without You talks about how important Christmas is because you have the ones you love and can have it all; the Christmas lights, cookies, the presents under the tree, but it means nothing without the ones we love and the ones we hold true and dear to our hearts and being with the ones we love the most during Christmas time.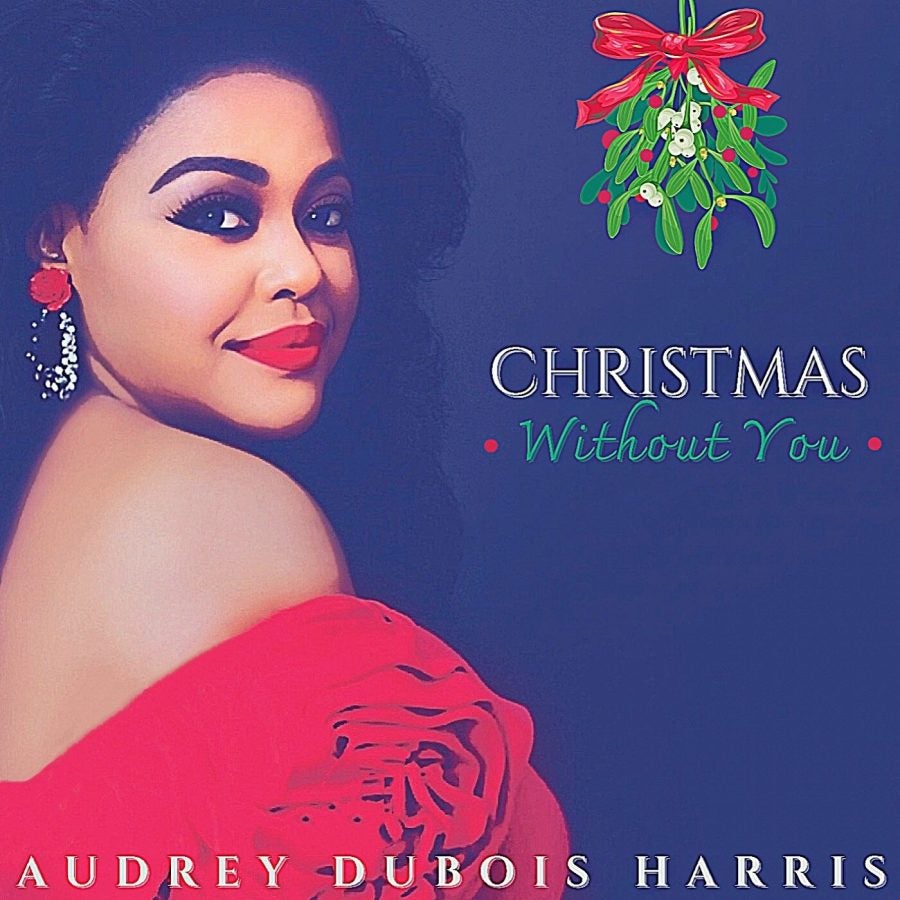 Aside from your new song, how else do you plan to spread the holiday spirit?
I think it's important to give back through charity work, free concerts, and the kids who don't have gifts this season. It's important to think of others.
In addition to the traditions I have in my home, like decorating on the night of Thanksgiving, don't judge me (laughs); I just love Christmas and watching the Hallmark Channel because it's all-day Christmas movies. I'll sometimes have it on in the house as I'm doing what I'm doing. I love playing Christmas music throughout the house as well. The decorations, the lights, I am about it all (Okay!). Of course, the church services and hearing sermons about Christ I'm all about too, but I think it's also great to give back and to think of others who this season may not be so cheerful, and it may not be such a wonderful time, and it's important to think of others.
Christmas Without You is currently streaming where listeners will find themselves wrapped in the soothing warmth and comfort of Audrey's buttery vocals, a reflection of her remarkable ability to connect with the hearts and souls of fans all over the world.
Visit @bsm_mag Saturday, Dec. 11 for a special giveaway in time for Christmas
Photo Courtesy of Muddy Paw PR