In the opening scene, Sandy Denton (born Sandra Jacqueline Denton) walks into the Queens Community College student lounge and meets Cheryl James for the first time. For movie watchers who followed the career of one of the best selling female rap groups of all time, you know the rest. For others, it was a look into the lives of two women who knew nothing about rap but formed an onstage and offstage bond of sisterhood. The creation of Salt-N-Pepa happened when Haitian-born musician and music producer Hurby Azor brought James (Salt) of Brooklyn. And Denton (Pepa), a Jamaican native, reared in Queens together, where they would go from college students in 1985 to working at Sears to become rap stars with their first big hit, "Push It," in 1987. Azor was also the love interest of James before and a few years into their years of fame.
You see early the struggles James and Denton faced as women in the male-dominated rap industry. One scene shows the duo with DJ Spinderella on a tour bus being interviewed about Russell Simmons (creator of Def Jam recording and comedy) disregard for their music (Simmons reportedly gave the thumbs down back then when asked what he thought about the group). Instead of fold, it was just one of the events that fueled the ladies to keep going.
The biopic takes viewers into the lives of James and Denton's relationships and perhaps never discussed personal traumas. Like James' handling of Azor's infidelity that resulted and him fathering a child outside of their relationship, or her long struggle with bulimia to meet the demands of staying thin in the music industry that idolized smaller physiques. Then there's Denton's courtship with Barry Riddick, who was less than thrilled when she became pregnant with a son she would name Tyran Moore. You knew watching Pepa's excitement at becoming a mother and Riddick's lack of happiness hearing the news that the relationship wasn't going to last. As Pepa was in labor before giving birth to her son and Salt rushing in to be with her is where you witnessed the two women lean on each other as both realized their lives needed to change because of the men in it. But it would take them some time. Pepa moved on to a new relationship some years later with Naughty By Nature, Treach that on account seemed unstable and volatile. And Salt eventually became pregnant by Gavin Wray, who she married in 2000 (the couple later divorced in 2019—all the while struggling with finding her own identity. A place outside of Salt-N-Pepa and rededicating her life back to Christ.
As the story progresses, we see young women realize they can do the same if not more than the male rap artists and music producers surrounding them. Salt comes into her own as a songwriter while she and Pepa are each other's biggest cheerleaders after winning a case to be released from a prior music contract with Azor and executives. Pepa's free-spiritedness balances Salt's more conservative values until their friendship is tested. They separate as pals and bandmates for a few years only to be reunited and honored at the 2005 VH1 HipHop Music Awards, doing what they began in the 80s side by the side. Oh yeah, oh yeah!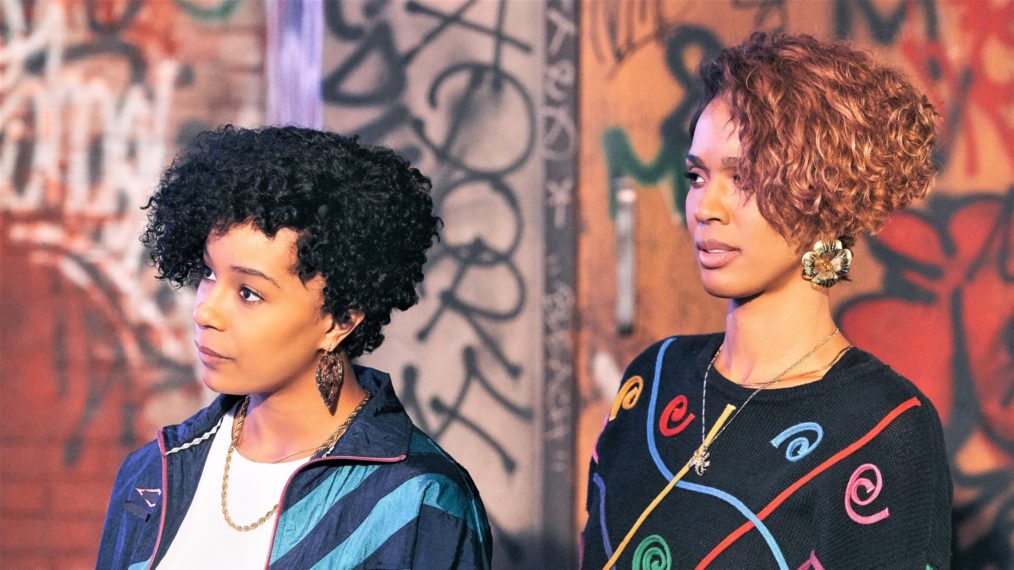 The Salt-N-Pepa Biopic premiered Saturday, January 22. on Lifetime. Actresses G.G. Townson and Laila Odom played Salt and Pepa, respectively.
Have you watched the biopic. Share your thoughts in a comment @bsm_mag.
Photo Credit: Taylor Hill/Getty Images