Tânia-Maria is the founder of Manna Etchings, One of a Kind Handmade Bookmarks and Brooches Etched in Metal. Here the Bahia, Brazil native, who currently lives in Raleigh, NC., created her company in 1993 and shared the reason behind her art. Read more here.
We met you years ago from ColoredPeople.net. You founded a beautiful community for artists, creatives, and talented individuals that we are proud to be apart of even today. Tell our readers who is Tania-Maria Xavier.
First, I would like to thank you, ladies, for being an inspiration to me. I have witnessed your vision and persistence turn your goals into a reality. I have been blessed to see your growth and success throughout the years. It is an honor to be talking to your audience today.
As for who am I,
I will quote my personal Facebook Bio: "Born & raised in Brazil, Christ Follower, Vegetarian, FT mom. 💕Love is my religion Mark 12:30-31 "
I have lived in the USA since 1984 when I came to Los Angeles from Rio de Janeiro. I did some modeling, was a Jet Magazine "Beauty of the week," did some theater, and in the early 90s, I learned how to etch in Metal. In 93, I started Manna Etchings. The name was inspired by the biblical account of how God provided for the Israelites by raining manna from heaven, which was just enough to sustain them for their needs. Philippians 4:19 comes to mind. I came here by myself at 18 years old, and my faith in Christ's teachings and God's transformative power kept me as I navigated through life as a young woman into my now 50s.
I have always been very creative. However, for many years, I did not have the necessary space to work on my art and was busy in the corporate world, traveling as a corporate trainer.
Teaching and creating are my passions. In 2008, I was inspired to create a multicultural artist network to stay connected with the artistic community. I have been blessed by the incredibly diverse and talented global family we have at ColoredPeople.net, and of course, BSM was founded around the same time, so we have evolved together.
You ladies have been focused, and I am so proud of what you created.
As for Manna Etchings, I eventually refocused my energy, and with the proper space, I have been able to get back to my manna pieces, which are now bookmarks and brooches.
MannaEtchings.com is where you can view my one of a kind Metal art.
Your company, Manna Etchings, provides handmade bookmarks and brooches etched in metal. What is the inspiration behind creating these beautiful pieces?
Naturally, my art has evolved as I have. It started as scriptures etched on Brass, and the metal plaques were then mounted on wood. Those were called "Manna Plates."
I still create faith-based art but branched out by incorporating more nature-inspired designs on smaller pieces of copper and Brass.
My faith has been my lifeline, and I find it a blessing to be a blessing and to encourage others as in 1 Thessalonians 5:11
In 2016 I started Faithlovefreedom.com, a Facebook page, where I post encouraging scriptures and some personal experiences to a following of over 1500 brothers and sisters. I am very thankful and grateful for discovering God-given treasures in my heart and for encouraging others on their path.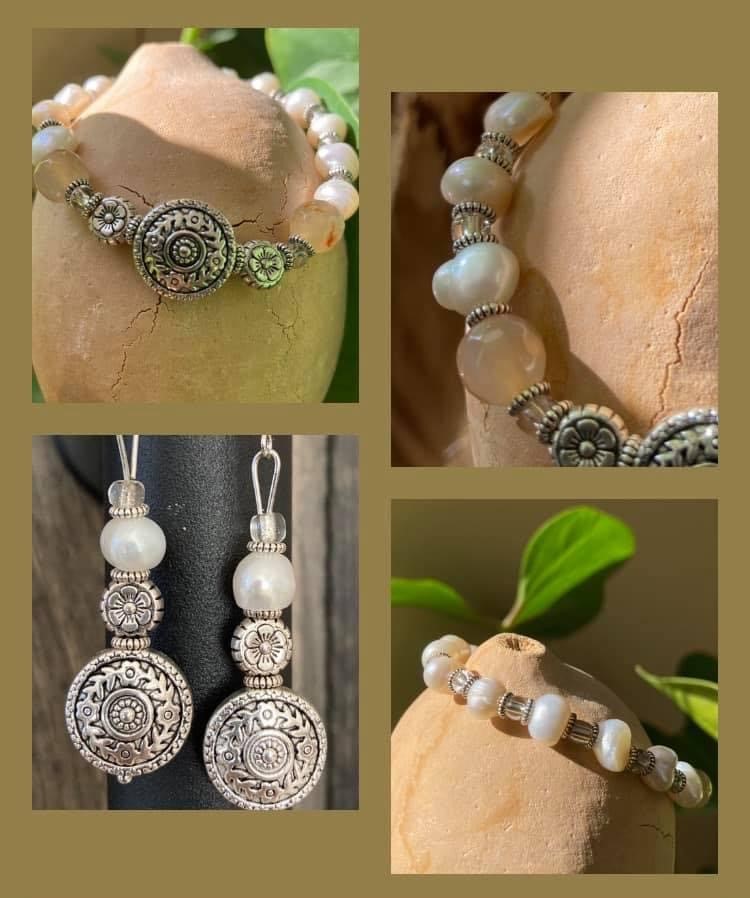 Have you been able to pivot Manna Etchings in the pandemic? Have you created pieces specifically for these times?
It is interesting how some creations catch on and become popular. I recently created a "You Got This!" bookmark, and I have been receiving order requests for more. I thought of my teenage daughter, who, like so many other young ones, are navigating through online learning now. I am thankful she has been an A/B honor roll student and is responsible for ensuring her work is done. However, I recognize the challenges many young people are facing during these difficult times. Students, parents, and teachers alike, so "You Got This!" bookmark is encouraging and inspiring. My mom has recently passed away from COVID in Brazil, and my work encourages me as well.
What does the ability to create do for you?
I feel alive and energized when my creativity flows, and I have the freedom to create as I am led to; it is wonderful seeing a part of me mean something special to someone else. I welcome custom orders as well.
What is something you learned in 2020 that you would remember in 2021?
2020 for me, was a year of personal growth. Spiritual, creative, and emotional.
2020 allowed me to reflect and reevaluate my life, and I was reminded of the gifts we have all been given.
Some of us forgot them, for life took them in another direction, and some of us never uncovered our talents and gifts for whatever reason.
Aside from enjoying teaching, I am also thankful that I was led to uncover talents and discover new ones.
Jewelry making is my new found passion. My designs are sold at DaughterNature.com, my site, which I had used for a wholesale gift store from 2001, and I shut it down in 2017.
The domain name sat until now, and now I am reinventing myself and am having the time of my life making bookmarks, making jewelry, and still working my wellness business at Healthroads.net.
I am happy, I have inner peace, and I am optimistic about the future, and I have a new love in my life. He and I met in 2019.
Wishing everyone who has forgotten their gifts and talents will reconnect or discover the beautiful treasures of their heart.
I feel spiritual grown and mental health are very much needed, and the only person we can only truly change is ourselves.
What's next for Manna Etchings?
I am excited to continue being an inspiration and create art that brings "comfort and joy" to others.
I am Thankful for individuals such as yourselves, my friends and customers, and total strangers who share my art and bless others with Manna Etchings. As they say: " Sharing is caring" (smile)
Social media handle or website where readers can follow?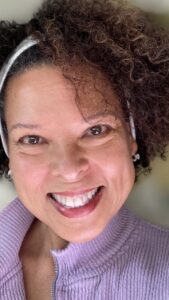 I have been consistent with my MannaEtchings brand across social media so I appreciate your readers to stop by, follow and share.
Facebook.com/MannaEtchings
Twitter.com/MannaEtchings
Instagram.com/MannaEtchings
Pinterest.com/MannaEtchings
MannaEtchings is on TikTok
Visit: MannaEtchings.com
---
I wish you and all your audience all the best!