March is "Women's History Month," and what better way to celebrate than speaking with business leader Donna Cole, the Founder, President, and CEO of Cole Chemical based in Houston. She and a group of women professionals are on the planning committee for this year's 2023 WOMEN OF COLOR CONFERENCE Unity: A Future Forward for Women of Color hosted by The Center for Asian Pacific American Women (CAPAW.org). In this informative interview, Cole discusses the Women of Color conference, its impact on communities, and her thoughts on the Great Resignation post-pandemic. Read more.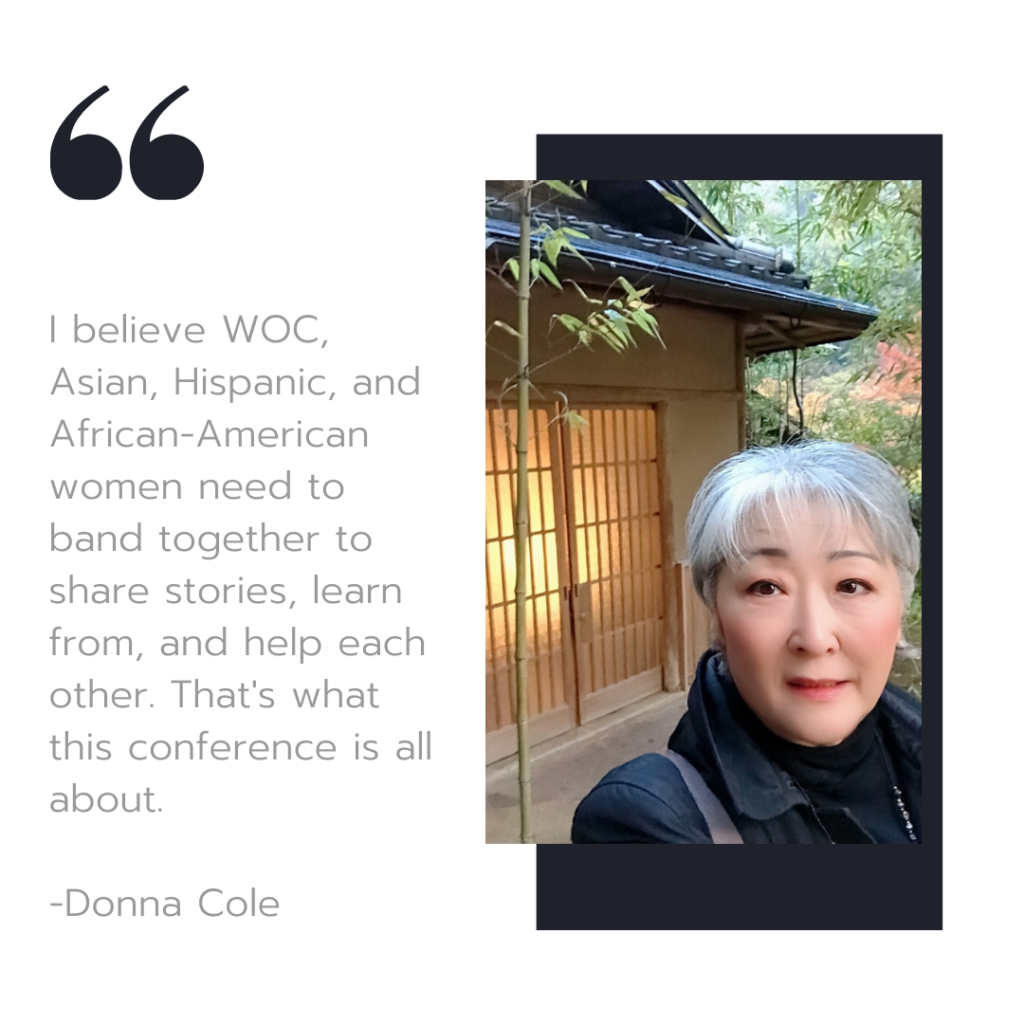 The 2023 Women of Color Conference takes place in March—the theme: A Future Forward for Women of Color. Please tell us about your involvement with the event.
I am on the board for the The Center for Asian Pacific American Women (CAPAW) board that will host The Unity: A Future Forward for Women of Color. It is one of the longest-lasting boards I've been on, spanning over 20 years, and it started when I joined their leadership program in 1996.
I believe WOC, Asian, Hispanic, and African-American women need to band together to share stories, learn from, and help each other. That's what this conference is all about.
One of the conference's goals is to create a community for Women of Color to share knowledge and successes and overcome challenges. Can you give an example? 
Yes, we have some great trainers and speakers like Lauren Sparks from Agility Bank, who started the first woman-owned bank here in Houston, and Keynote speaker, Linda Clemons, CEO of Sisterpreneur® Inc., will talk about how we project ourselves and how people perceive us, so that's going to be very helpful. Then there is Laura Huang from Harvard, who recently wrote a book, Edge: Turning Adversity into Advantage. She will be there to tell stories about how we can think about our challenges and how to overcome them. The conference will include other trainers to talk about how to present ourselves to others and tell our story quickly to gather people's interest and trust. Other speakers will talk about the "whole brain" in terms of— if we're analytical, a doer, a visionary, or a people person because if you're going to ask somebody to help you on a project, you want to hit all four of those areas to make sure that they can hear you properly to communicate. I think we will have many great things for skill building and what's happening in business (how we grow our business). Maybe somebody wants to start their own business. There will be a section on creating one and what you need to do to get connected. It will be a full day of leadership development.
It will be the first in-person conference since 2019, and much has happened since then, including the pandemic. How will the conference address the last two years (post-COVID) and the Great Resignation?
We will have a mental health panel and a civic engagement panel. As you know, we can do many things in the community to help others for the greater good, which is what this conference will do.
It is important for us to gather again in person, and I think this program will be fantastic.
Why should Women of Color attend this year's conference?
WOC should attend because there are not enough good programs out there that are as holistic as this conference will be, and you will get to see leaders that look like you, which is so important to be able to network. 
College students are also welcome as we expect 500 people to attend over the 3-day conference period. This conference will put you in touch with people that you want to know and work with in the future. There will also be a marketplace so that we can help some local women with businesses with items for sale, such as crafts, books, and more. It will be an exciting time. 
For more information about the 2023 WOMEN OF COLOR CONFERENCE (March 9-11, 2023), including registration, click here.  
Photo Courtesy of Donna Cole