Navarr Grevious and his fraternity brother, Mikáel Pyles, are HBCU grads that attended Clark Atlanta University. In early 2011, before delivery services became popular, they came up with the idea for QuikLiq. This game-changing service would make ordering alcohol as easy and convenient as ordering a pizza. During the pandemic, the QuikLiq brand took off. Today, the entrepreneurs are excited to make history as the Nation's first black-owned alcohol delivery company. Read more about their recently launched QuikLiq Mobile Delivery App and how they implement "drinking responsibly" with their successful brand.

Congratulations! You launched the nation's first Black-owned Alcohol Delivery App. Why the concept?
We came up with the concept for QuikLiq out of a pure need in the market for the service. In today's society, we are fortunate to have emerging technologies that allow us all to live more efficient, convenient lives. People use Apps and delivery services for all sorts of conveniences, but on-demand alcohol delivery was not available when we came up with the idea for QuikLiq. Not only does our service enhance the quality of people's lives through convenience, but we are proud to also aid in the fight against drunk driving by eliminating the need for people to get behind the wheel when they have already been drinking.
How does your business provide "Best-in-class customer service and tech-fueled innovation to revolutionize the alcohol industry"?
Exceptional customer service is the core of QuikLiq's mission statement. We have spent years refining our business model in order to ensure a one-of-a-kind experience for our customers. For one, due to our sophisticated zoning and logistics strategies, our delivery times are much faster than our competitors; while most of our competitors take over an hour to deliver alcohol, QuikLiq can bring the order to you in half the time. Additionally, we have brought on world-class developers and engineers to create new technology that helps local, independent alcohol retailers optimize their business processes—ultimately saving on labor costs and bolstering revenues. QuikLiq is not just a delivery service, it is a fully integrated marketplace that is trailblazing in the newly established space of alcohol e-commerce.
In what ways do you commit to growing a culture of "drinking responsibly," and does your company partner with any organizations to prevent underage drinking?  
QuikLiq is proud to be a certified TiPS-trained company. TiPS, which stands for Training for Intervention Procedures, is the leading program for responsible alcohol service training. The core focus of this organization is to educate all facets of society in the responsible sale, service, and consumption of alcohol. At QuikLiq, we have gone the extra mile to align ourselves with programs like these, and ensure that our team and drivers are equipped with the most comprehensive training to promote responsible consumption and prevent underage drinking. Additionally, with every delivery, we deploy multi-levels of age-gating to ensure that our customers are of legal drinking age. Customers that are not of legal age can not order from us or even interact with our service.
As HBCU grads, how important is it that you teach other college students about ownership?
Graduating from a prestigious HBCU like Clark Atlanta University instilled in us the confidence to break down barriers and create an entrepreneurial legacy with QuikLiq.  At Clark Atlanta, we were always taught that we were the cream of the crop, and we were gifted with the talent, ambition, and aptitude to transcend our community to amazing new heights. Legacy is all about passing the torch, and for us, the goal is to positively impact and inspire as many people in our community—especially the next generation—to become owners and create wealth. We are developing an internship program that will teach college students the ins-and-outs of entrepreneurship, so we can continue to proliferate the merits of ownership for people of color.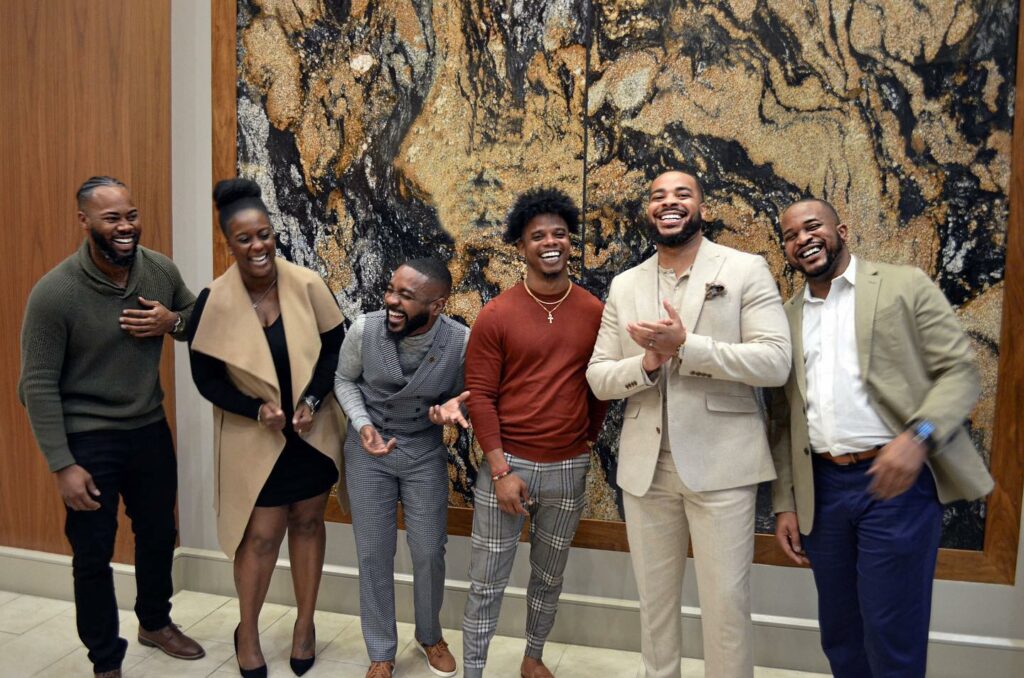 What's next for QuikLiq?
The demand for QuikLiq is growing all over the country, and right now we are heavily focused on expansion and growth. We are aggressively working on launching our service in many new cities throughout the southeast this year. We want QuikLiq to become a household name; so our team is working very hard to onboard new stores and open our service in various new locations. Additionally, we are actively seeking investors for our next round of funding. In the tech and startup world, it's no secret that it takes money to make money—and we are excited to bring on new investors that align with our vision and would like to join us on this journey as we take QuikLiq to the moon!
---
QuikLiq is a digital platform for local stores and global brands to market their products to the new generation of adult drinkers. They are a lifestyle brand that partners with local retailers, influencers, and tastemakers to enhance the way customers experience alcohol wherever they are located.
Photo: Navarr Grevious and Mikael Pyles
Join the conversation @bsm_mag on IG