The family of Kailia Posey the star  of "Toddlers & Tiaras" revealed the 16 year old died by suicide in a statement Wednesday.
"Although she was an accomplished teenager with a bright future ahead of her, unfortunately in one impetuous moment, she made the rash decision to end her earthly life," the family said in a statement posted on Facebook on Wednesday.
Posey's mother Marcy Posey Gatterman had shared news of her daughter's death on social media on Monday.
"I don't have words or any thoughts. A beautiful baby girl is gone. Please give us privacy as we mourn the loss of Kailia. My baby forever," she wrote in a Facebook post.
A caption shared on Facebook by Steve Gatteraen read "Members of the national media…please stop calling, texting, and messaging. Please stop bugging our friends and family. We have no further statement. Thank you."
Posey was best known for appearing in one episode of the reality series "Toddlers & Tiaras," on TLC. The sereies aired from 2009 to 2013 which fixated on families of children who competed in the beauty pageant world. Posey became one of the more noteable faces of the franchise when her infamous rection photo during an interview went viral.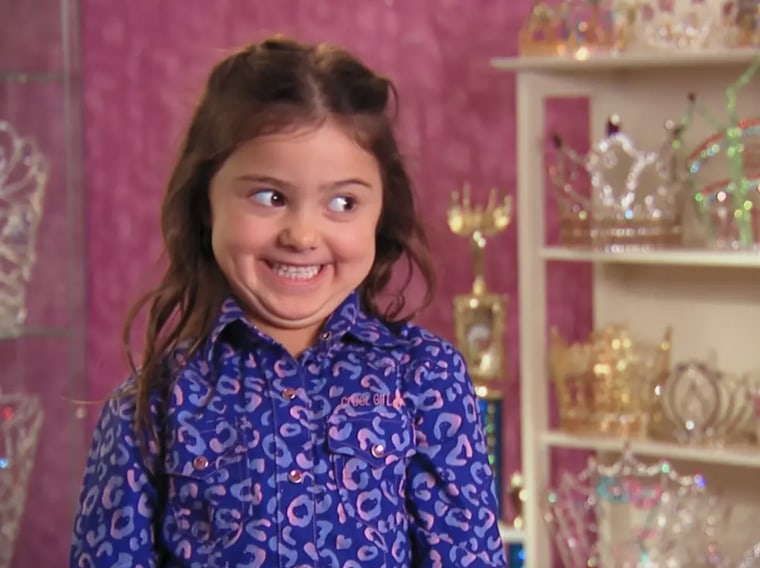 A foundation in her name has since been established through the Whatcom Community Foundation in Washington state.
"Your gift to the Kailia Posey Teen Crisis Intervention Fund will help get much needed resources to students in crisis. Thank you for honoring Kailia's short, beautiful life by helping other young people," a donation page reads.
Our thoughts and prayers are with the family.