Since the beginning of time, women have been the vital backbone of civilization.
Women hold sacred wombs, bring life into this world. They take on the roles of chefs, doctors, counselors, and so much more wrapped into one body and spirit, sometimes being there for her children or the people around her while pushing her needs to the side for that moment.
There is one woman in particular that I recently spoke with, who embodies true sacrifice and beauty for ashes.
Iya OyaRemi Ifalade, a New Orleans native who now resides in Houston, Texas, has touched many hearts and lives during her lifetime on this Earth, and her story is truly admirable, uplifting, heartbreaking, and triumphant.
She is a world-renowned spoken word artist, painter, nurse, spiritual advisor, healer, lifespan doula, and mother.
Her love for the arts is deeply rooted. She recalls her love for the arts starting at very young age, growing up in a musical household. Her father owned one of the biggest music labels in New Orleans, and she would often be in the midst of performers who would sometimes bring her out onto the stage during performances.
Ifalade remembers it being a beautiful feeling to be in that atmosphere and said, "I want to be like them."
She then rediscovered her love for music when she reached high school. She began singing in the choir and also playing a number of musical instruments including the clarinet, piano, and baritone. She then discovered she had another talent that she had yet to tap-in to, painting and drawing. Subsequently, combining her love for both music and artistry into the art she produces today.
She merges the two art forms and holds space for other artists who do the same because artists such as poets and painters do not receive the same recognition as musical recording artists, and their work is not valued or appreciated until the artist has passed away.
Iya OyaRemi has performed on some of the nation's largest stages including Broadway in New York City, Reliant Stadium, and the Toyota Center in Houston, Texas. She has also performed at the New Orleans Arena and Improv.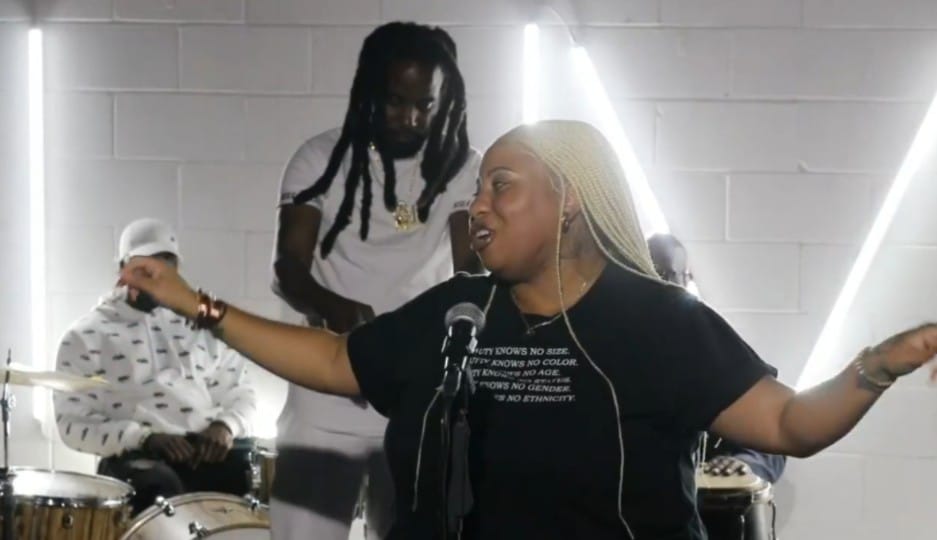 In addition to her musical and artistic endeavors, she is also a lifespan doula.
There are people who are birth doulas, who assist women and families in preparing for giving birth. There are also end-of-life doulas, who assist families and people who are nearing the end of their life's journey.
Where Iya OyaRemi sits is right in between.
She is what she calls a lifespan doula, someone who can help you bring life, walk with you throughout life, and be there with you for your last breath. It is a heavy path to walk, but she walks the path unbowed and unscathed.
One of the biggest challenges that she has faced has been navigating through the current coronavirus pandemic as a med nurse.
"There was so much death," she said regarding her lifespan doula clients increasing due to the pandemic.
"We weren't prepared for this," she said. "We were told about it, and then it happened. We weren't ready physically, mentally, or spiritually for this battle that we've faced."
"None of us who are alive today has gone through a pandemic, so this is new to all of us," she said.
She spoke about helping many people fight for their lives and unfortunately, helped people as they transitioned as a result of the coronavirus.
She also mentioned having to fight one of the biggest battles of her life.
"In watching these people fight, I found myself fighting the same battle at the end of 2020," she said.
The nurse who spent 40+ hours/week on the frontlines of the coronavirus pandemic in the hospital, found herself in a hospital bed battling the virus. The virus caused her great loss, but she is still standing strong in her destiny and purpose.
Iya OyaRemi is a firm believer in women's health and healing the whole woman, as holistic healthcare is something dear to her heart. She spoke of how she conceived at a young age and went into early labor and consequently, losing her child. The doctors at the time informed her that she had cancerous cells and would never be able to carry to full-term.
She was not taking that as her final answer and began searching for ways to heal and cure herself holistically. She encountered multiple women along her walk who were survivors of rape and abuse and who had not fully healed from their trauma. It was then that she realized a lot of illnesses that women have are the result of unhealed trauma that has turned into a physical manifestation. She then realized that she must heal the entire woman, instead of just her womb.
Iya OyaRemi started her search for products for women's wellness that were supposed to be 'natural' but were in actuality filled with chemicals and toxins that were detrimental to women's health in the long run.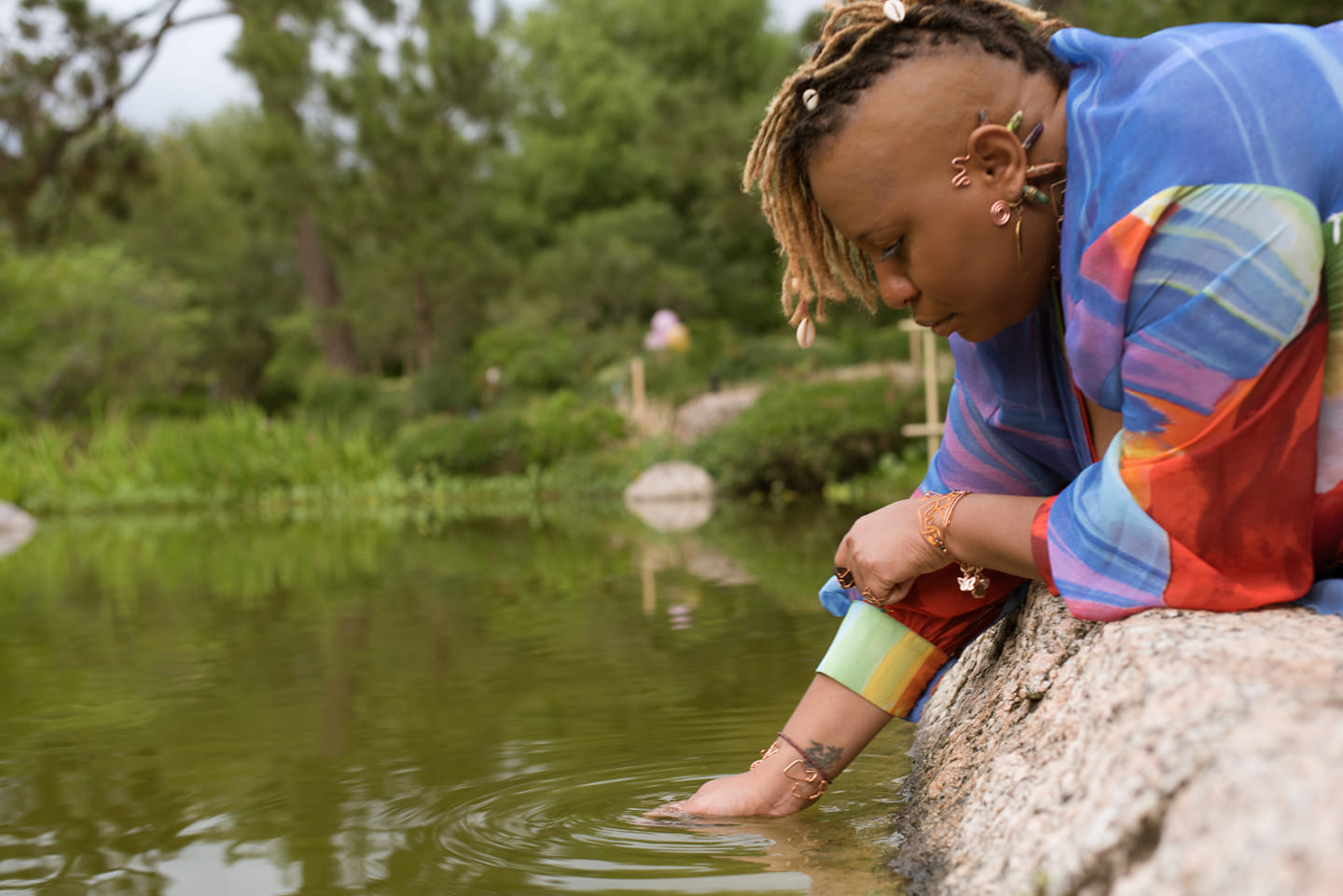 It was because of this, she started formulating her own natural products, so that she could heal herself and anyone she encountered.
Since then, she has given birth to children of her own, and also gained spiritual 'godchildren'.
"I can provide the tools, but you have to do the work," she said.
She has recently opened Black Salt Crafts Healing Studio, which is a space for people to come and receive holistic healing products and energy treatment.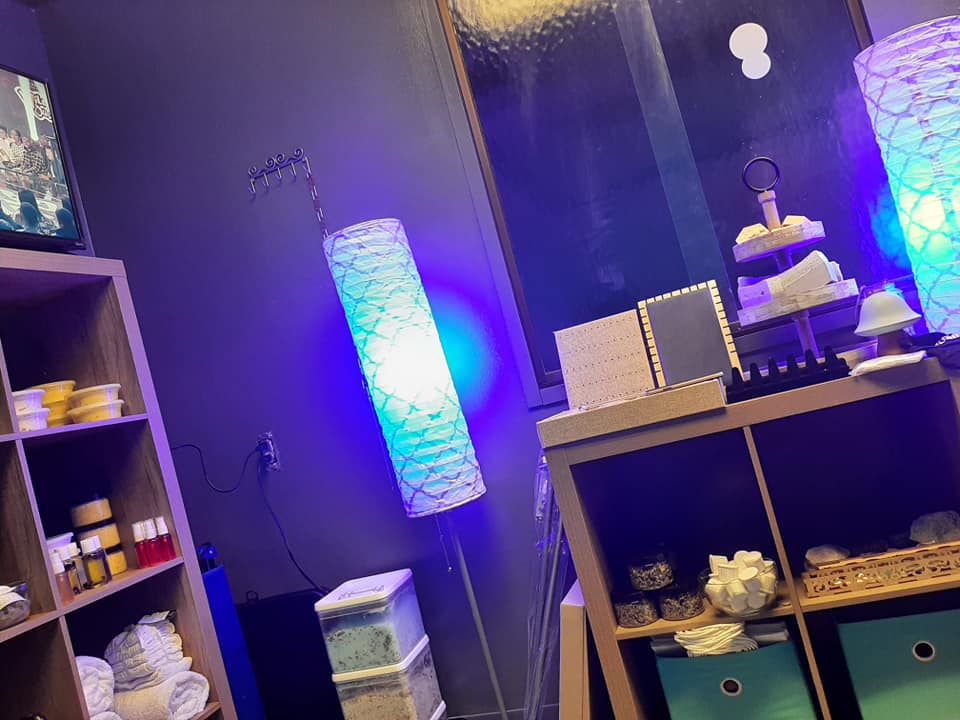 She provides leg massages for people who experience varicose veins, counseling, reiki treatments, chakra balancing, lessons on ways to take care of your breasts and womb, and also lessons for men and their health.
Iya OyaRemi makes handcrafted whipped body butters, body scrubs, hand soaps, oils, sprays for body and spirit, and sage bundles.
Talk about a superwoman!
She also speaks about another branch of her studio called Mojuba Spice Market & Botanica, which has any herb or spice you can think of, natural stones and crystals, herbal tea blends, steams, and much more.
Women wear many hats, and Iya OyaRemi Ifalade wears hers beautifully and without remorse.
It is her life's journey to continue to heal herself and provide the tools for other people to heal themselves, while also being a mother, counselor, artist, and nurse.
When asked where we could possibly go from here, she said, "How do we all get together to heal from something so massive?"
"It's a big healing that the world needs now."
Iya OyaRemi Ifalade can be contacted via:
Instagram: @blacksaltcraftshealingstudio and @kayennenebula
Featured photo credit: Blue Treasure Photography