On July 13th, Houston rapper and philanthropist Slim Thug partnered with Checkers to give back to the community and give out some french fries.
The Houston rapper partnered with the restaurant to raise $100,000 for the No Kid Hungry organization through the sale of $1 fries on National French Fry Day.
The rapper not only attended the event, but he worked the drive-thru and walk-up window and gave out orders to customers.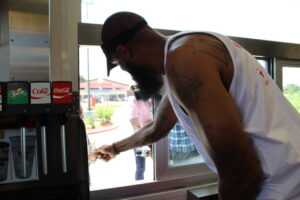 On July 7th, Slim Thug shared a video on Instagram captioned, "My first job at 40 I think did good," sharing how he prepared for his role in the Checkers kitchen.
The event was held at the Checkers on 13500 S Post Oak Rd in Houston, and many members of the community and fans came out to support the cause and see Slim Thug.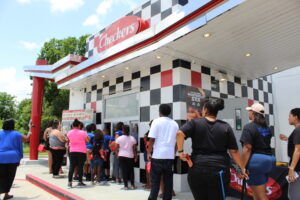 During the event, he handed out crispy fries, food, drinks, and swag bags to customers and fans that placed an order. Everyone that attended seemed to be content with their food and to be able to see the rapper.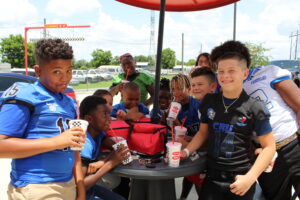 During an interview with BSM Magazine, the rapper said, "It's always important to stay in touch with the community and stay in touch with the people."
The rapper said he thought community events such as this were important because they are "showing love back to who made you."
"I'm from Houston, I feel like Houston is the reason I'm successful in what I do. I definitely want to reach back and try to lend that hand back in any kind of way I can," he continued.
When asked if he had anything to say to those who attended the event, Slim Thug expressed his gratitude to the attendees by saying, "Thank you all for coming out, it's always a blessing for people to support because that's a big part of it. Whenever we do these types of things this big, it's important that the people come out so we can keep these things going and they be successful events."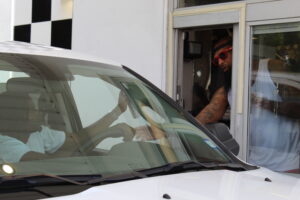 This hasn't been the rapper's first time giving back to the community and raising money for an organization, the Houston native also works with BossLife Foundation which is a non-profit that focuses on research and educating lower-income communities.
Follow @bsm_mag
Photo Credit: Katia Castrejon/BSM Magazine