Reshell Smith wants to make money conversations easy, whether speaking one-on-one with clients or helping a group of women to advocate to become physically protected and mentally empowered. Here she shares how she creates doing so in a no-judgment zone. Read more.
As a top-ranked Certified Financial Planner™ and President of AMES Financial Solutions, a virtual comprehensive financial planning firm. How do you make the subject of money fun? 
Great question! The first part of my conversation has absolutely nothing to do with money. I first want to learn about the person that I'm going to be working with, and I want that person to get the opportunity to learn about me. I try to get an understanding of their family dynamics, hobbies, and how they spend their free time. I start out having light conversations that allow me to build rapport and share my comedic side. I'm also transparent about my money challenges, and I often make fun of myself because I've made some silly mistakes. Letting people know that they are in a "no judgment zone" makes money conversations easy and allows space to have fun.
You offer a 10-week course: How to Start a Business. What can someone new to business gain from this information?
Our 10-week course starts with "How to Think Like an Entrepreneur" and ends with "Ready, Set, Launch." It is a comprehensive step-by-step course that helps new entrepreneurs set a strong foundation for their business.
Someone new would likely avoid the costly money mistakes that entrepreneurs starting out could make. In addition to myself, students have access to a Clarity Coach, a Branding & Marketing SME, and a Funding Strategist and Educator. By the time a student completes the course, she will know how to file for the proper business structure, how to create a business plan, and the best way to launch in her specific industry. Based on data from our attendees, 100% of our students recommend our course for new entrepreneurs.
Most recently, you partnered with an anti-violence coalition in New York City, where nineteen women enrolled in the course and are on the path to business ownership. How do you work to bridge the gap between anti-violence against women and finance?
I believe anti-violence is about advocacy. There are advocates who support women in making sure they are physically protected, mentally empowered, and have safe shelter. I am their advocate for financial education, clarity, and prosperity. I show them how they can work in corporate or start their own business and be successful. As well, there are women who stay in unhealthy relationships because they believe they can not financially afford to leave. As an advocate, I show them how they can. I don't promise that it will be easy, but I show them hypothetical scenarios of how it can be done. One of my niche markets targets divorcees. On my website, I have a specific service for women in transition after a divorce: https://amesfinancialsolutions.com/services/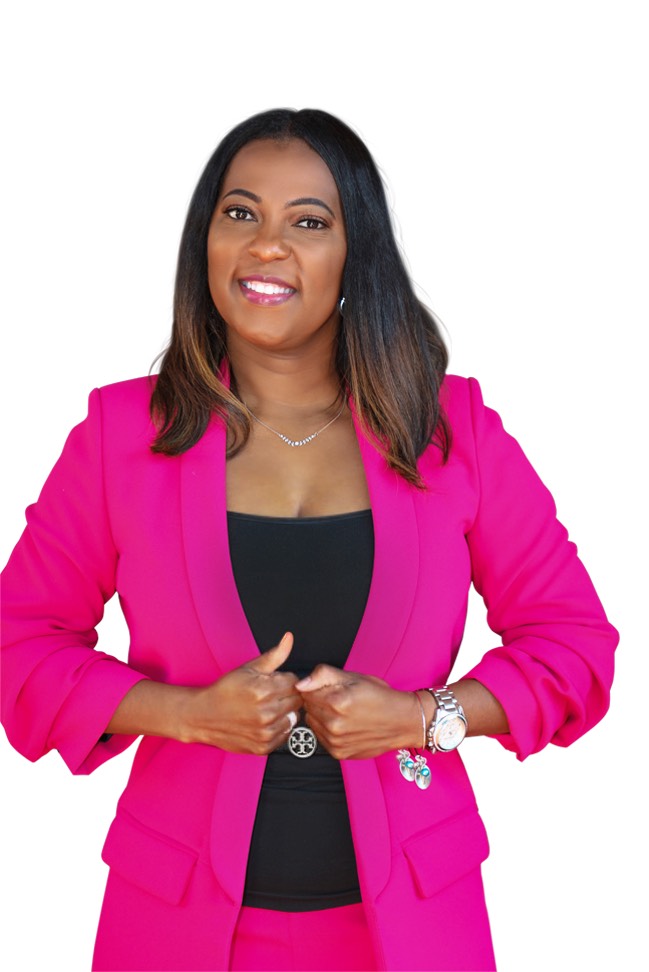 Inflation. What tip can you provide to help people remain hopeful amid the rising prices of products, services, and the cost of living?
According to experts in macroeconomics, this rise in inflation is temporary. I typically think long-term when it comes to comprehensive financial planning and managing finances. However, in this current inflationary period, I want people to make the rising inflation calls for two things–an adjustment in mindset and an adjustment in money management. Most of us are accustomed to a certain lifestyle and don't want to change it. Rapidly rising inflation requires us to think differently about our normal lifestyle. For example, it may be time to buy store brands that can be a little cheaper than name-brand items at the grocery store.
What is a money goal people can still accomplish before the end of 2022?
There are so many! Most importantly, please start now if you have delayed your money goals for 2022. End the delay and just START. If you are not an investor, I encourage you to become one by the end of the year. I'm referring to investing in the Stock Market. Dedicate at least $100 per month to a Brokerage or Retirement account. Lastly, read three books about money that will immediately impact how you think about money and how you manage your personal finances. I don't want you to read just for fun. The information from all three books should require you to take action.
Follow @ReshellSmith
Top photo Credit: reshellsmith.com
*The opinions expressed in this online publication are those of the person. They do not reflect the views and opinions of BSM Magazine and its team.
---
Signup or subscribe to our newsletter on the homepage for a financial tip on how to make money in this inflationary period.