Iggy Azalea has recently been accused of "blackfishing" in her new music video for her single "I Am The Strip Club."
The term "blackfishing" is similar to the term "catfishing," but refers to when someone used makeup, tanning, and hairstyles to appear to have Black or racially ambiguous features.
Many people on social media have noticed that in the video, the usually pale and blonde rapper appears to look darker.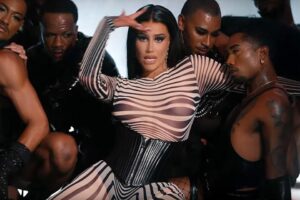 After seeing the accusations she received for her looks, the rapper tweeted "I'm the same color as I always am, just in a dimly lit room with red lights. "

Through her rapping career, Azalea has been part of many other accusations of appropriating Black culture.
Photo Credit: GettyImages/ YoutTube