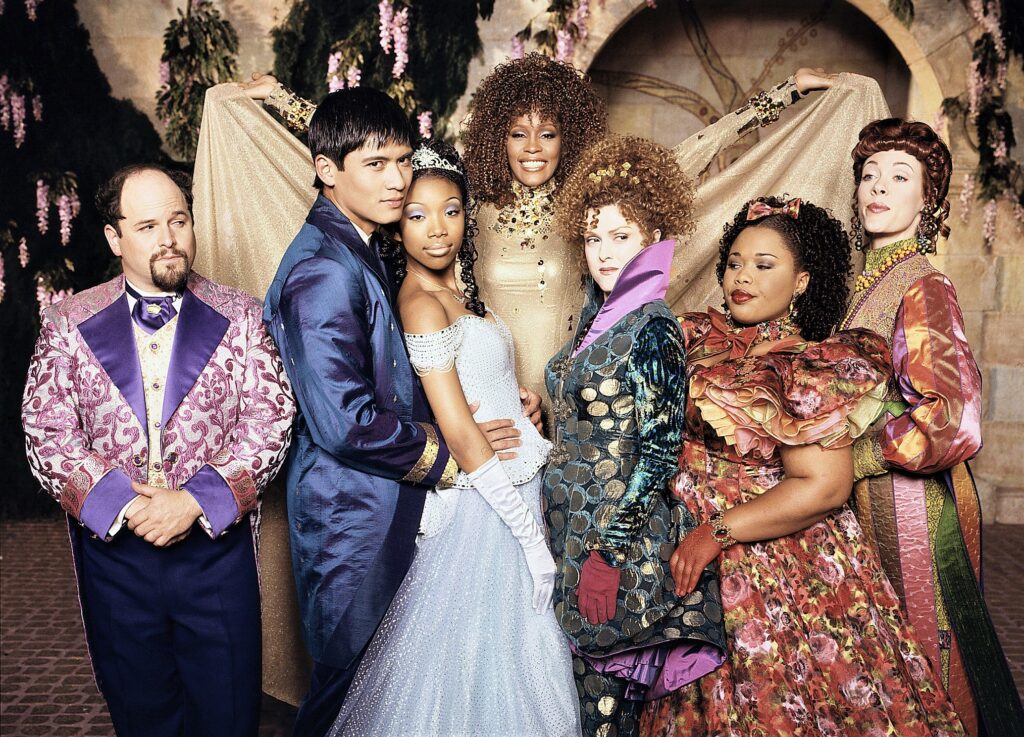 The day has finally come! The iconic Rodgers and Hammerstein's Cinderella is making its debut on Disney+ when the big hand strikes midnight on February 12th.
The idolizing musical made its first appearance back in 1997 where it received 60 million views. 
The film featured Brandy in the role of Cinderella. The actress made history-making herself the first black woman to play the character on screen.
"My childhood dreams were to be a singer, touch as many people as I could, and to meet Whitney Houston, just meet her," Brandy told People in August 2020.
Whitney Houston, as the executive producer, insisted on Brandy to play the role. According to People, it's something Brandy said made her dreams come true.
"So to meet her, hang out with her, and sing with her," she continued, "it was unbelievable. For her to cast me in such a role, the first black princess, I don't know the words to really describe what that feels like."
Due to color-blind casting, it allowed for an extremely diverse cast. The wonderful Whitney Houston featured as Cinderella's Fairy Godmother, the wise Whoopi Goldberg as Queen Constantia, Victor Garber as King Maximillian, Bernadette Peters as Stepmother, Paolo Montalban as the Prince, and Jason Alexander as Lionel, the King's counsel, and Natalie Desselle-Reid who passed away on Dec. 7, 2020, as one of the stepsisters.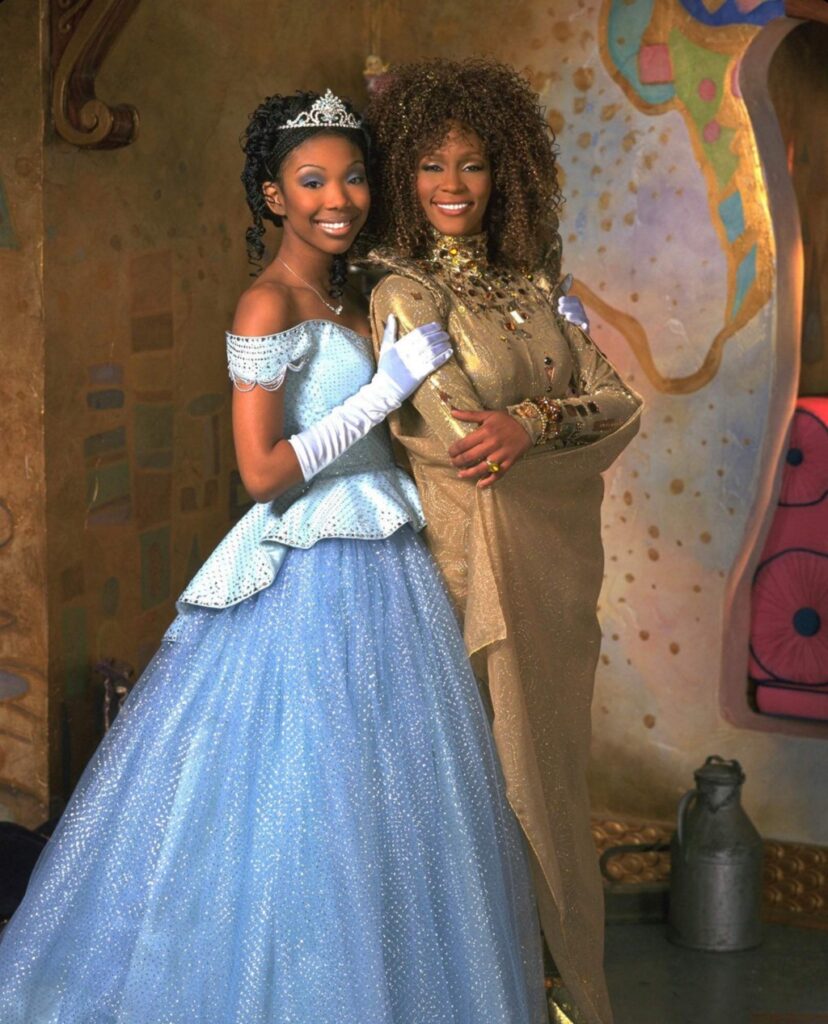 The movie is adored by many and was previously unavailable on any streaming platform, Even after earning seven Emmy Award nominations. Now, Rodgers and Hammerstein's Cinderella will join the "Celebrate Black Stories" category on Disney+ alongside Soul; Black is King, Black Panther, Hidden Figures, and others.
How excited are you to see stream this classic film?
Photo Credits: Entertainment Weekly