September is Sickle Awareness month, and fashion (purse) designer, Kisa Williams of Kisa Kisa Fashion, brings awareness to her inherited blood order disease in this interview.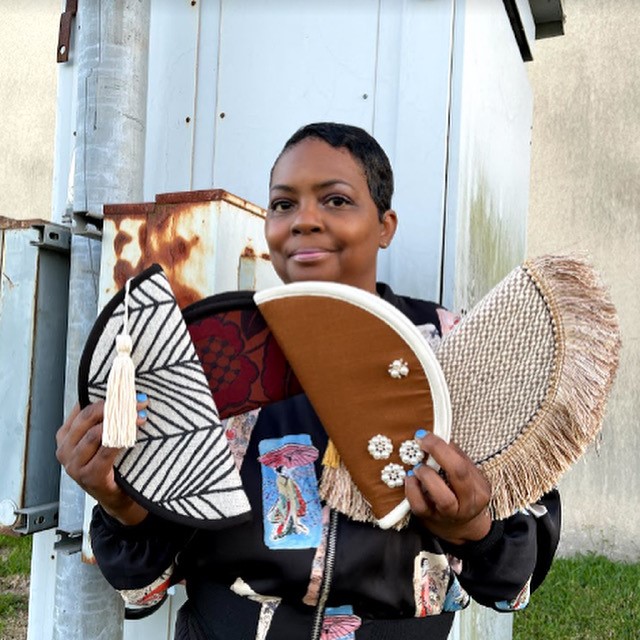 Q: September is Sickle Cell Awareness Month. Please share your reason for you wanting people to know more about the disease.
A: Sickle Cell Disease affects predominantly African Americans, but it can also affect people of Asian and Hispanic descent. Over 100,000 African Americans are diagnosed every year. I want people to be knowledgeable about my disease because we are losing loved ones every year. By merely changing your diet and adding exercise to your lives, people can live healthier, longer lives. Sickle Cell Disease is not a death sentence.
Q: What is a common myth about people living with Sickle Cell?
A: 1. All people with SCD are drug addicts
Fact: One of the symptoms of SCD is severe, unpredictable pain, sometimes requiring high doses of narcotics.
     2. People don't live past 21 years of age
Fact: The vast majority of individuals live well into adulthood
     3. Sickle Cell Trait is a mild form of SCD
Fact: Sickle cell trait is not a disease; it is generally an asymptomatic carrier state.
     4. Only Black people have the disease
Fact: SCD is seen in people of many races.
Q: How do you educate others about the disease?
A: Whenever I do a vendor event or pop-up shop, I share my story with any and everyone. I started my handbag business back in 2016. The shape of my signature clutch resembles my cells. When the clutch is open, it's in the shape of a normal red blood cell, but once you close it, it's in the shape of a half-moon or sickle shape. Every clutch that is sold brings awareness to Sickle Cell Disease.
Q: What are ways people living with Sickle Cell can become better advocates for their health?
A: Finding a good doctor and a good support system is very important. Talking openly and honestly about your care with your doctors is crucial. Spreading the word about this disease can also help. It is also getting involved with your local legislature to include laws that make it easier for us to get better healthcare and advocate for more research and funding.
Q: Are you a part of any organizations to bring more awareness?
A: I am a part of a great organization called Sickle Cell Association of Texas- Marc Thomas Foundation. They provide help for families affected by SCD across Texas. I donate a portion of all my sales to them. I also donate handbags for raffles and give-a-aways.
Q: How do you stay healthy mentally and physically?
A: I have a close relationship with God, and I pray a lot! I also see a therapist who helps me cope with being diagnosed with Medical Trauma. I try really hard to eat healthy (I'm from down south, where peach cobbler can be an appetizer, main dish, or even a side dish). I recently had my knee replaced (because of SCD); therefore, my physical health is minimal at this time.
Q: What things do you still plan to accomplish in 2021?
A: I plan on being in several boutiques and gaining a wider national audience. I believe I have a powerful, inspiring story, and if I can touch one person with my story, I'm happy.
Photo Credit: Courtesy of Kisa Williams