No one person is promised a lifetime of living. Thousands across the globe don't make it to see 50 years of life. Mary J. Blige stands to differ.
The R&B soul artist opened up about her milestone birthday on the Ellen DeGeneres Show back in February.
While promoting her new partnership with Gold Bond, she explained that "when it hit 12 o'clock that night, I just cried like baby because I made it."
"I've been through hell in my life and to make it to see 50, it was just beautiful," she continued. "Family and friends were around; it was just beautiful."
And 50 never looked better! In January, Blige brought in her 50th birthday by sharing a selection of photos from her Turks and Caicos beach vacation.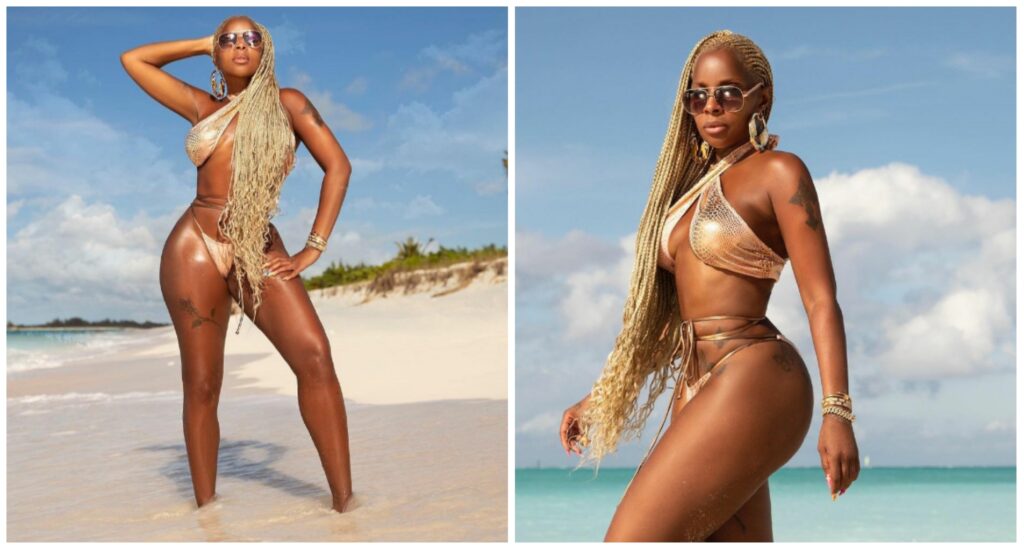 According to PEOPLE, she modeled a gold snakeskin halter bikini for the series of photographs. The stunning singer accessorized her golden look with a pair of tinted sunglasses and an array of gold jewelry. The Grammy award-winning singer also showed off her long blonde tribal braids on Instagram. As the caption, she wrote:
"Tough love is therapy! #MaryJFly"
Tons of fans and followers showered her with love and awe in the comments.
Later in the interview, Blige goes on to speak about listening to her old music was therapeutic during the trying times of COVID-19.
"During the quarantine, I don't know, something just said listen to some Mary J. Blige and I did she continued. "I felt like an outside person doing it. As I was listening what blew me away was so many of the lyrics was helping me now, during the quarantine and in my life," she said.
"And what I couldn't understand was how could somebody so messed up, that was drinking and on drugs and just crazy, young person—write those lyrics that can help me through everything that I'm going through right now? It was like listening to another person."
Wow, 50 years? Cheers to that! What's your favorite MJB soundtrack?
Photo Credits: Deadline