A missed turn signal. That's all it took for DPS Trooper Brian Encinia to pull 28-year-old Sandra Bland over. What ensued sparked international outrage, resulting in Bland's suicide in her jail cell three days later. But new evidence today, found by WFAA Dallas partnered with Investigative Network, fuels the Bland family's suspicions that Texas officials withheld evidence in her controversial arrest and later her death.
The newly released video has prompted Ms. Bland's family to call for a renewed investigation into her arrest and death that happened nearly four years ago.
"Open up the case, period," Ms. Bland's sister, Shante Needham, WFAA. "We know they have an extremely, extremely good cover-up system."
The new evidence is a video that was filmed by Bland herself while she was in the car when ex-officer Encinia pulled her over.
According to WFAA, "Encinia asked Bland to put out the cigarette she was smoking. She refused and he opened her car door and threatened to drag her out."
At this point, Bland began recording Encinia with her cell phone just moments before Encinia pulls his Taser, points it at Bland and says, "I will light you up! Get out! Now!"
After the arrest Encinia told authorities that he feared for his life and didn't know what Bland could grab inside her car and purse.
"My safety was in jeopardy at more than one time," Encinia told investigators.
Bland's family and their lawyers claim they have never seen the video, even after the FBI and the Texas Rangers searched Bland's phone and "discovered" her video two months after the traffic stop and her death, according to WFAA.
In a statement, the Texas Department of Public Safety said the cellphone video was referred to "multiple times" in the department's investigative report on the incident and the video had been made available to the parties involved in a lawsuit filed by the family.
Cannon Lambert, a lawyer who represents the Bland family, said the video, by showing Ms. Bland with a cellphone in her hand, seriously undercut the trooper's claim that he feared for his safety as he approached the woman's vehicle.
"What the video shows is that Encinia had no reason to be in fear of his safety," Mr. Lambert, who represented the family in a $1.9 million legal settlement, said in a telephone interview with the New York Times. "The video shows that he wasn't in fear of his safety. You could see that it was a cellphone, he was looking right at it."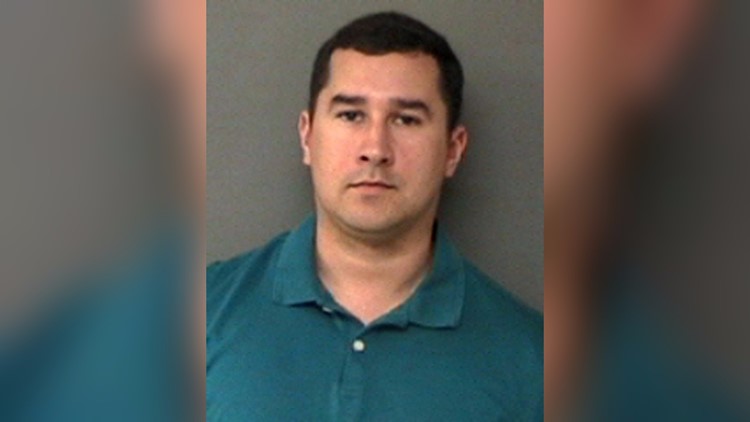 Mr. Encinia was indicted on a charge of perjury — the only criminal charge arising from the case — after grand jurors accused him of making a false statement in his claim that he removed Ms. Bland from her car to safely conduct a traffic investigation. But the charge was later dismissed on a motion by prosecutors in exchange for the trooper's promise that he would never again work in law enforcement.
Ms. Bland's death in a largely rural part of southeast Texas lead to the enactment of the Sandra Bland Act in 2017, which requires training in de-escalation techniques for all police officers, sets up protection in custody for people with mental health and substance abuse issues and requires that independent law enforcement agencies investigate jail deaths.
In response to the new video, State Rep. Garnet Coleman (D-Houston), who carried the Sandra Bland Act, vowed that he would investigate why it was the family never saw the footage.
"It is troubling that a crucial piece of evidence was withheld from Sandra Bland's family and legal team in their pursuit of justice," the statement read. "The illegal withholding of evidence by one side from the other destroys our legal system's ability to produce fair and just outcomes. As Chair of the House Committee on County Affairs that looked into the death of Sandra Bland, I will make sure that the Committee will also look into how this happened."
Written by Ryan Nickerson
Featured Image: Getty Images