Seen was First Lady Jill Biden in blue, a color that signified "Trust, Confidence, and Stability, Vice President Kamala Harris in purple (reportedly a nod to Shirley Chisolm, who ran for president decades ago and inspired Harris' career.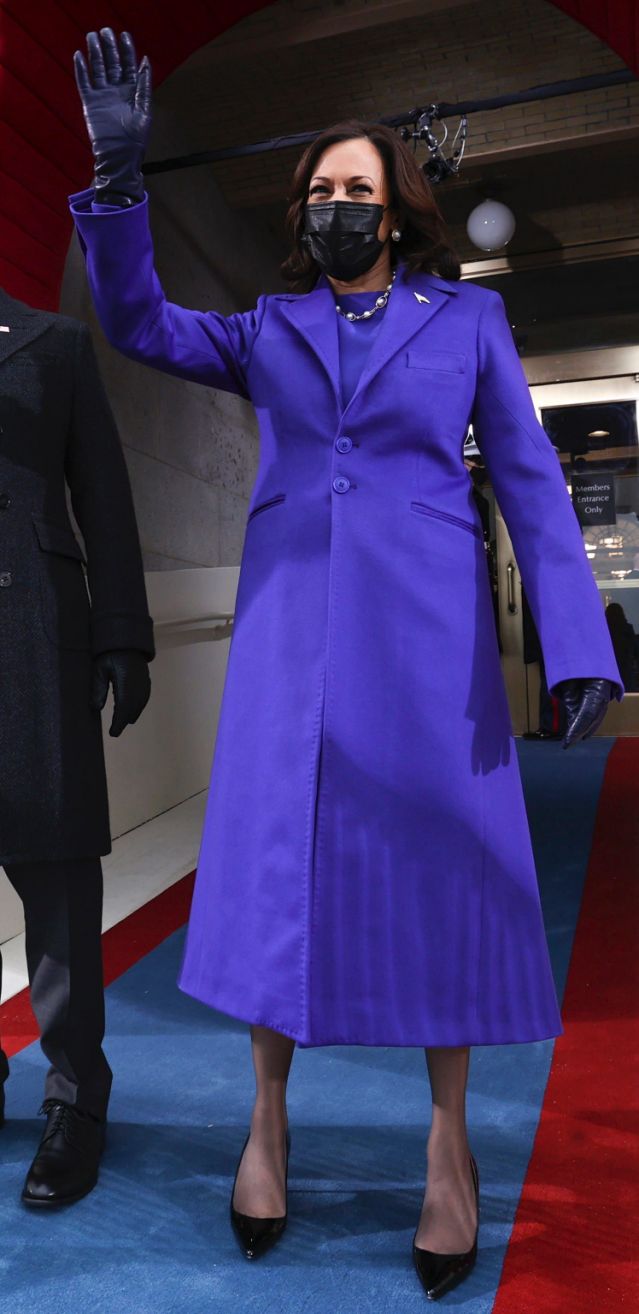 Former First Lady Michelle Obama arrived on husband and 44th President Barack Obama's arm in a monochromatic outfit complete with the coat. The "Becoming" author always has a penchant for working with black designers. The inauguration was no different with her head to toe plum and burgundy look by LA-based Sergio Hudson. He also designed the pair of heels worn by Vice President Kamala Harris, who also worked with a young Black designer Christopher John Rogers.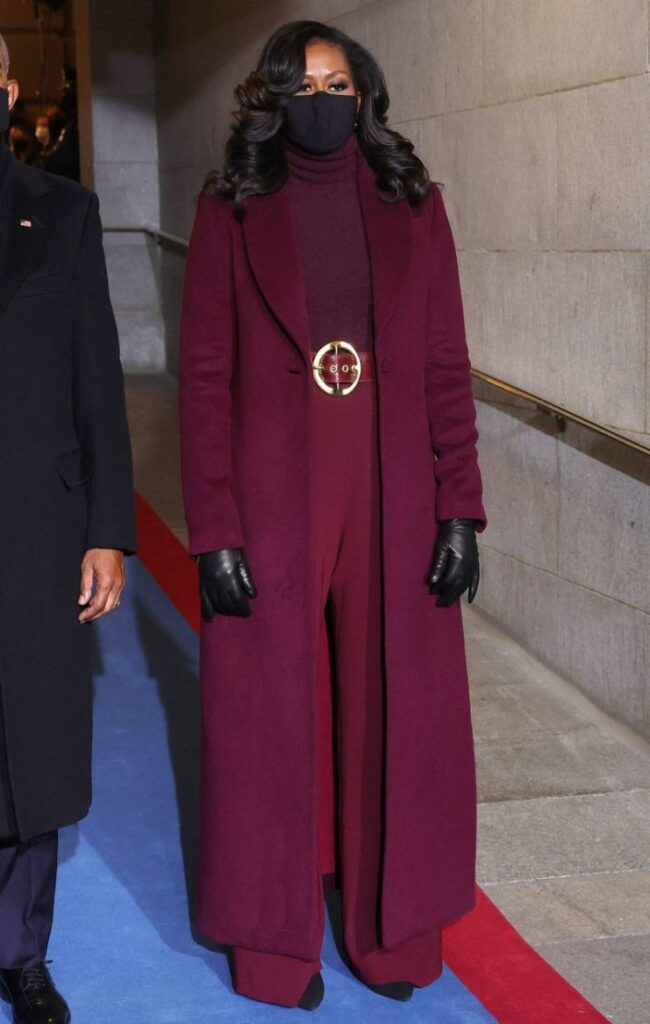 It was hard not to see the different colors of long-length coats that graced the United States Capitol and stage like the newest poet laureate sensation Amanda Gorman, who gave an outstanding reading of her original poem "The Hill We Climb." Many who called the Harvard graduate the next Maya Angelou wore a yellow coat.
Jennifer Lopez, one of the performers at the inauguration, broke from the colorful shades and opting to wear all white complete with a long coat. The singer, actress, and businesswoman thanked her glam team on Instagram for creating her look.
View this post on Instagram
The other ladies of coat fashion included former First Ladies Laura Bush (light blue coat with pearls). Hillary Clinton wore a deep plum coat with a purple scarf. Clinton served as a United States secretary of state, United States senator, and presidential candidate post her husband, Bill Clinton, term in office as president.
Another break-out fashionista was Kamala Harris' step-daughter, Ella Emhoff. The 21-year-old is a student at Parsons School of Design in New York City who wore a striking Miu Miu coat.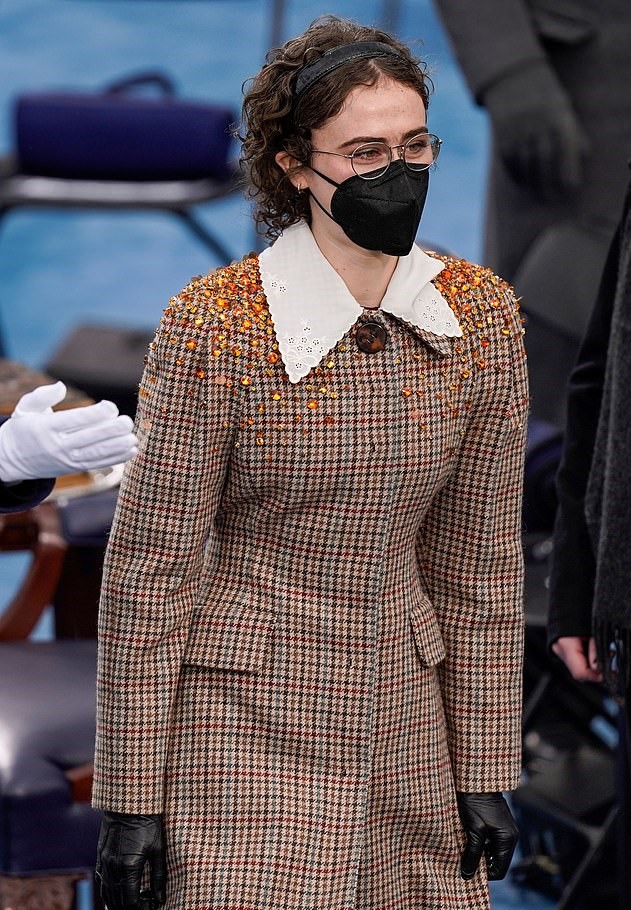 The Inauguration theme seemed to convey a "new beginning," and by the looks of the wardrobe there, the women featured no doubt showed up fashionably in "coat style."
What was your favorite coat look at the Inauguration? Comment at @bsm_mag
Photo Credit: Getty Images